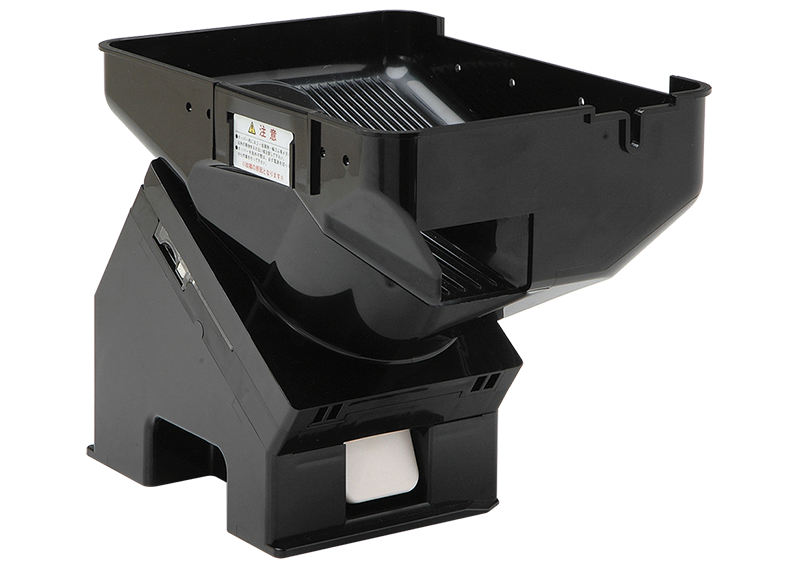 MODEL

PH-1800

Allow easy switching between two types of medal sizes. The large capacity enables high-speed payouts.
Features of PH-1800
High-speed payouts and switching between 25mm and 30mm medals without replacing a part. Easy attaching/detaching operation has increased maintainability.
The lightweight, low-cost hopper by using plastic into many parts. Full cover of the entire frame protects the payout mechanism from comprehensive fraud measures. The small-footprint hopper requires little installation space and is ideal for pinball machines.
GENERAL SPECIFICATION
| | |
| --- | --- |
| Applicable Coin sizes | Diameter: Ø25mm, Ø 30mm |
| Dispensing speed | Approx. 13 coins per second |
| Coin capacity | 25mm coins: Approx. 1,800 pcs, 30mm coins: Approx. 1,000 pcs |
| Counting methos | Photo sensor |
| Motor voltage | 24V DC |
| Weight | Approx. 1.6kg |
back