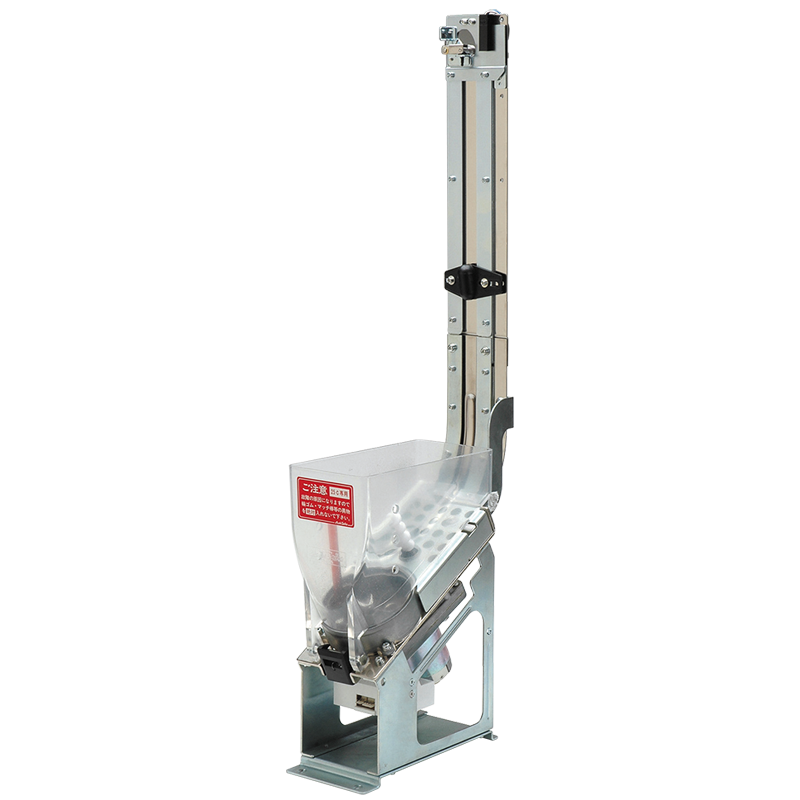 MODEL

WH-2/U1

NARROW HOPPER NOW AVAILABLE WITH ESCALATOR.
YOU CAN ALSO CHOSE LEFT OR RIGHT COIN EXIT.
FEATURES
This hopper is an escalator version of our popular WH-2. Its size enables it to fit conveniently into the limited space of almost any cabinet.
The model WH-1 is one of the most rapid coin dispensing systems in the hopper series. The introduction of a new mechanism, the scraper, has changed the concept of conventional hopper
speeds.
OTHER MODELS
RL: WH-2 Left or Right Exit type
GENERAL SPECIFICATION
Applicable Coin Sizes
Diameter : 19.0mm~26.0mm Thickness : 1.5mm~3.2mm
Coin Dispensing Speed
approx. above 240 coins/minute
(*)Dispensing speed may vary depending on motor gearbox deceleration ratio, or coin specifications.
Coin Capacity
25mm diameter : 700 coins  22.6mm diameter: approx 900 coins
Counting Method
Proximity Sensor
Motor voltage
24VDC
Motor Rating
Endless
Operating Temperature
-10°C~+50°C
Dimension
630.0(H)×85.0(W)×228.0mm(D)
Weight
approx. 3.3kg
back